– Two 2016 Rio Olympic champions, Kenya's David Rudisha and Britain's Mo Farah, were briefly arrested in England
– The police officers said they were alerted "speeding objects" in central Newcastle; they arrested the Olympians but did not recognise who they were at first
Kenya's 800m Olympic champion David Rudisha and his fellow athlete Mo Farah were briefly arrested by police officers in England.
David Rudisha and Mo had apparently set off speed cameras during a practice jog on Saturday, September 10.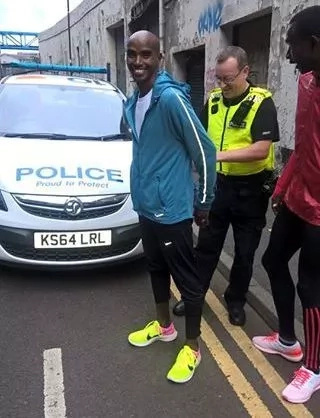 5,000m and 10,000m Olympic champion Mo Farah being handcuffed as David Rudisha looks on. Image: Northumbria Police
Here is what the Northumbria police officers had to say about the incident:
"We were called to central Newcastle today after reports of a speeding object on the Quayside.
"Our officers attended and found two men claiming that they were Olympic gold medallists and had set off our speed cameras in a practice jog.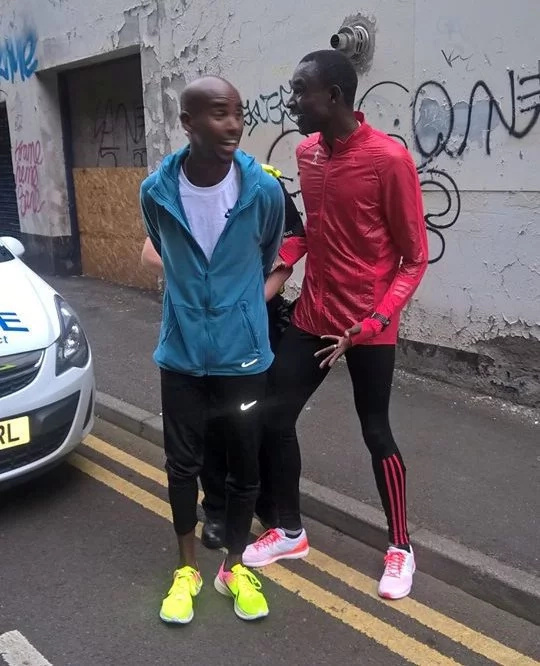 Do you know who we are? Are David Rudisha and Mo trying to explain that they are Olympic champions? Image: Northumbria Police
"They kept telling us to Google Mo Farah and David Rudisha but we weren't having any of it so decided they needed to pay a visit to custody."Due to a lack of evidence we had to release them without charge after a brief chat in the back of our police car.